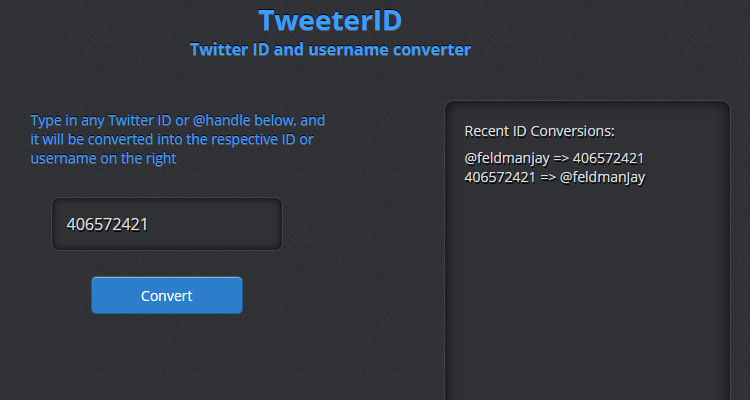 TweeterID - Twitter API Dev Tool
Tweeter ID was made out of necessity. While assisting a colleague on a project utilizing the Twitter API, we found ourselves needing to do simple @handle to unique Twitter ID conversions quite frequently.
We figured we couldn't be the only ones, so we made a development utility anyone can use.
Visit